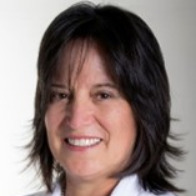 Research group
Food Quality and Technology
Position
Academic Staff
- Agrarian Sciences - Food Chemistry including quality control and food safety.
. Identification and quantification of compounds resulting from food processing, such as heterocyclic amines and furan derivatives. Evaluation of physico-chemical parameters, volatile compounds, amino acids and biogenic amines during ripening. Quantification of the major volatile free fatty acids in ewe cheese during ripening. Correlation between volatile components and sensory characteristics;
- Medical and Health Sciences - Health Sciences - Nutrition, Dietetics food manufacturing and to preserve the health of the cooking staff. Natural sciences - Biological Sciences - Developmental Biology Development of innovative equipment to Monitor and Control SALT.