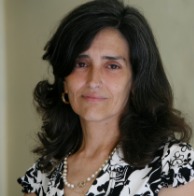 Research group
Environmental Chemistry
Position
Academic Staff
PhD in Chemistry 1990 and the Habilitation in Chemistry by Universidade do Minho 2010.
Full Professor of Chemistry at Instituto Superior de Engenharia do Porto (ISEP) since 1990. President of Scientific Board of the same institution 2006-2008.
Member of REQUIMTE, LAQV.
Coordinator of the research group: Grupo de Reação e Análises Químicas (www.graq.isep.ipp.pt) from 2001.
Expertise: analytical chemistry, eletrochemistry, (bio)sensors, environmental science and technologies (water, soil,…)
Coordinator of FP7-PEOPLE-2013-IRSES-612545: GMOsensor and ERA-NET Cofund WaterWorks2015: REWATER.
Author: 365 papers in international journals (h-index 40), 30 book chapters.
Supervision: 22 PhD thesis (plus 9 on-going) and 12 pos-doc students.
Representative Publications