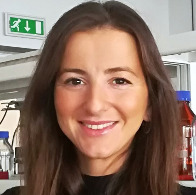 Research group
Food Quality and Technology
Position
Researcher
Researcher at LAQV/REQUIMTE and Assistant Professor at University of Porto - Faculty of Nutrition and Food Sciences. Owns a PhD in Food Consumption and Nutrition Sciences. The research domain of specialization is on food quality and safety, namely:
a) development and validation of analytical methods for determination of bioactives and contaminants in food and food products;
b) evaluation of genotoxicity of food contaminants;
c) development of strategies to mitigate the risk related to heat processing contaminants, namely those involving their formation, as well as health effects through natural food components;
d) determination of bioactivity and antioxidant function of plant foods and valorisation of by-products.